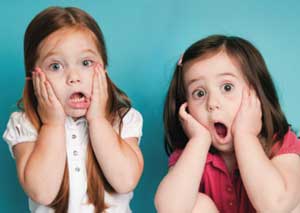 There is a statewide coalition fighting to bring sex education to public schools across the state starting in kindergarten, whether parents like it or not. The Montana Family Foundation has compiled a set of relevant resources with which every Montana family should become familiar.

Legislation and presentations for and against comprehensive sex education in Montana lay out the concerns, and documents proving Planned parenthood, SEICUS and NAARAL's agenda are provided.
Legislation for and Against Sex Education
PDF of House Bill 596 – 2009 Legislative Session
This was a failed attempt to enact comprehensive Sex Ed at the state level.
Page 4, Line 22

proves that the plan has always been to start in kindergarten

A similar bill was killed in the 2007 legislative session
PDF of House Bill 456 – 2011 Legislative Session

This bill to put sex education back under parental authority had (3) parts:
Require parental permission before teaching anything sex related
Require that the curriculum content be available for public inspection
Stop abortion providers from teaching sex education in the schools
It passed the House 67-30 and Senate 26-24. Then Governor Schweitzer vetoed it.
Presentations for and Against Sex Education
PowerPoint by Montana Partnership for Sex Education
This PowerPoint presentation was obtained through a Freedom of Information Act request fromt the Helena School District.
Slide 2 shows the groups pushing the sex education curriculum.
Slide 7 shows additional cities that are targeted.
PowerPoint by Concerned Parents Exposing Curriculum
In this presentation, the Helena Youth Advocates show the original draft curriculum as it was presented to the public. The most offensive language was removed in the final version of the curriculum discussed here, but as the district said "the changes were to the form not the substance". The most offensive parts are not spelled out but can still be taught and are included in most of the comprehensive sex ed curricula available on the market.
PDFs Proving Dr. Bruce Messinger's Agenda
PDF 1: Theresa Burson Release Request
This letter from Theresa Burson, District Curriculum Coordinator, to Superintendent Dr. Bruce Messinger
requests release from involvement in developing the curriculum
.
PDF 2: Theresa Burson Clarification for Request Letter
This damaging letter, also written by Theresa Burson, proves that Superintendent Dr. Bruce Messinger was conducting the process in secret. Both the letter and the clarification letter were obtained through a Freedom of Information Act request from the Helena School District.
PDF of GLAAD webpage on Dr. Bruce Messinger
This incriminating GLAAD web page proves Superintendent Bruce Messinger was working hand-in-glove with SEICUS and key lobbying groups to get the curriculum implemented. Dr. Messinger has since left Helena to become the Superintendent in Boulder, CO.