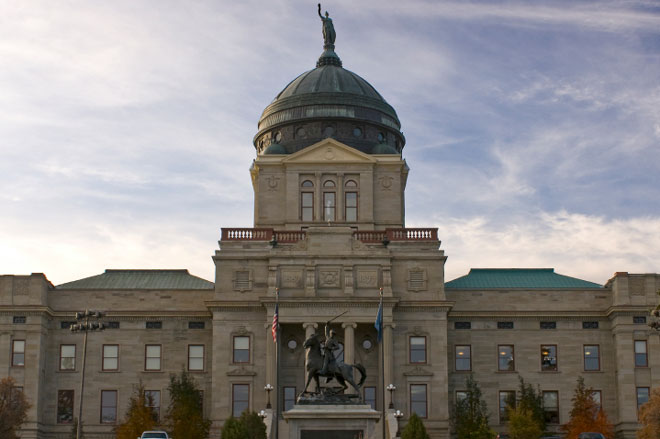 Over the past 11 years we've produced over 1,000 of these legislative updates.  Some weeks can be a challenge…what do we report on when nothing significant happens?  Fortunately, this is not one of those weeks.  In fact, so much has happened that the question is, where do we even begin?
So, let's start with the good news.  Although things can always change, it appears at this point that the local Non-Discrimination Ordinances (NDOs) are dead in both Billings and Dillon.   That's great news!  It means the politically correct juggernaut ended after passing in only 4 Montana cities.  What began with a cry to protect the LGBT (Lesbian, Gay, Bisexual, Transgender) community against discrimination in housing, employment, and public accommodation, ended when the laws that were passed were never used—not event once.  The truth became evident that NDOs just weren't needed.  Montanans with wildly divergent world views have learned to tolerate each other without government mandates.
And speaking of government mandates, it appears the queen of government mandates has just been nominated to replace John Walsh as the Democratic candidate for the US Senate—earlier this month, we told you the Democrats would be hard-pressed to find a credible candidate to replace appointed Senator Walsh, who resigned under charges of plagiarism.  According to the political pundits, it appears the Democratic Party succumbed to pressure from the Montana teacher's union and appointed Amanda Curtis; a one-term legislator, high school math teacher, and self-described "anarchist at heart" from Butte.   In an attempt to make herself famous with a series of YouTube videos during the last legislative session, she inadvertently provided her opponent with all the ammunition necessary to torpedo her campaign in its early stages.  In the end, Curtis's nomination may wind up damaging the Democratic Party brand as well, because of her trademark firebrand speeches that run off the scale on the political left.  Remember, she didn't get the nomination by winning a primary, she was hand-picked by the Montana teacher's union and the Democratic Party to be their standard bearer, even though her political baggage was known.  One political columnist told me this week that they are expecting a "Howard Dean moment" at some point in the process.   And speaking of Howard Dean, his political pack was the first to endorse Curtis when she was nominated.  Seriously, you just can't make this stuff up.
And while we're on the subject of the Montana teacher's union and its death grip on the Democratic Party, it was interesting to note this week that Montana's ACT scores have dropped below the national average.  That's important because those in the education establishment who oppose School Choice, including Eric Feaver, the head of the Montana teacher's union, Amanda Curtis during her single term as a legislator, and Denise Juneau in her time as head of the Office of Public Instruction, have always opposed School Choice, saying Montana students are near the top in the nation.  This, despite the fact that nearly 2,000 kids a year drop out of school, and the ACT results paint a very different picture.   At the Montana Family Foundation, we know public policy affects the lives of real people, so it's important to get it right.  And that begins with electing the right people to public office.