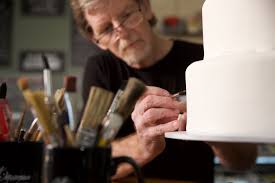 (Laurel, MT)  Today, in a massive victory for religious liberty, the U.S. Supreme Court ruled in Jack Phillips' favor in Masterpiece Cakeshop v. Colorado Civil Rights Commission, striking down a lower court's decision.
Jack served all customers, but like most creative professionals, he simply couldn't express messages or celebrate events that violated his beliefs. Today's 7-2 decision by the Court affirmed that basic freedom.
"We celebrate today's decision as the Supreme Court pointed out the obvious; tolerance is a two-way street and gay rights do not trump religious freedom", says Jeff Laszloffy, President and CEO of Montana Family Foundation.
Today's victory affirms that the government was wrong to punish Jack Phillips for operating his business, Masterpiece Cake Shop, according to his religious beliefs.  Countless people from faith traditions as diverse as Islam and Christianity, believe that marriage is a sacred union of a man and a woman. Today's decision affirms that no one should be bullied or banished from the marketplace for peacefully living out their deeply held religious beliefs.
By upholding Jack's freedom to peacefully live and work consistent with his beliefs, the Court reiterates that tolerance and respect for differences of opinion are essential in a pluralistic society like ours. They enable us to peacefully coexist with each other.