The progressive agenda gets worse all the time. It's not enough that millions of babies are aborted every year. Now, they want to force Christians to support it.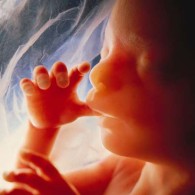 Recently, California passed a law requiring Crisis Pregnancy Centers, which are often run as ministries by churches or other people of faith, to tell people how they can get an abortion.
Many of us are already aware of the great work being done by Crisis Pregnancy Centers. They offer (usually free) ultrasounds to women who are unexpectedly pregnant. Often, they're able to provide either free or reduced cost maternity supplies, and other support that young mothers may need during an unplanned pregnancy. It's a loving ministry acting to make a real difference in people's lives by not just working against abortion, but actively helping the women, young families, and babies who would otherwise be victims of it.
But instead of respecting this pro-life mission, the state of California wants to illegally conscript CPCs to force them to spread its pro-abortion message. Centers would be required to display signs informing visitors of California's free and low cost abortion programs.
Obviously, that's directly counter to the mission of CPCs. They want to save women and babies from abortion, not send them to it.
Just this week, the Supreme Court heard a case against that California law. Crisis Pregnancy Centers argued that the law is unconstitutional and violates their freedom of speech and freedom of religion.
The Montana Family Foundation was proud to join them in that fight. In conjunction with pro-family organizations around the country, we filed "Friend of the Court" brief, or amicus brief, in support of the Crisis Pregnancy Centers.